A small group of students and friends took my new Raku kiln for a test drive. We had to hurry up before winter really set in and the temperature that night was about 40 degrees.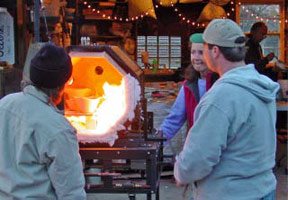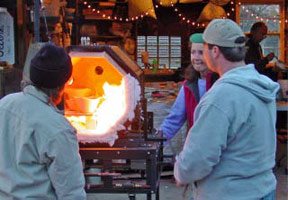 The kiln is a converted electric kiln body tipped on its side. My student, Ray Klein, who is a natural with metal, machines, motors and wood, built the kiln. My dear friend, Nance Underdahl-Bower, kindled my venture into Raku with her great enthusiasm and energetic partnering at Dacotah Clayworks.
The other folks are: potter, Brother Llewellyn from Assumption Abbey in Richardton, ND; Rhonda Frojen and her son, James; Joan and Terry Mulvey; Val Wandler, my clay maker; and my good friend and neighbor, Henry Mische, came by to see what was going on….